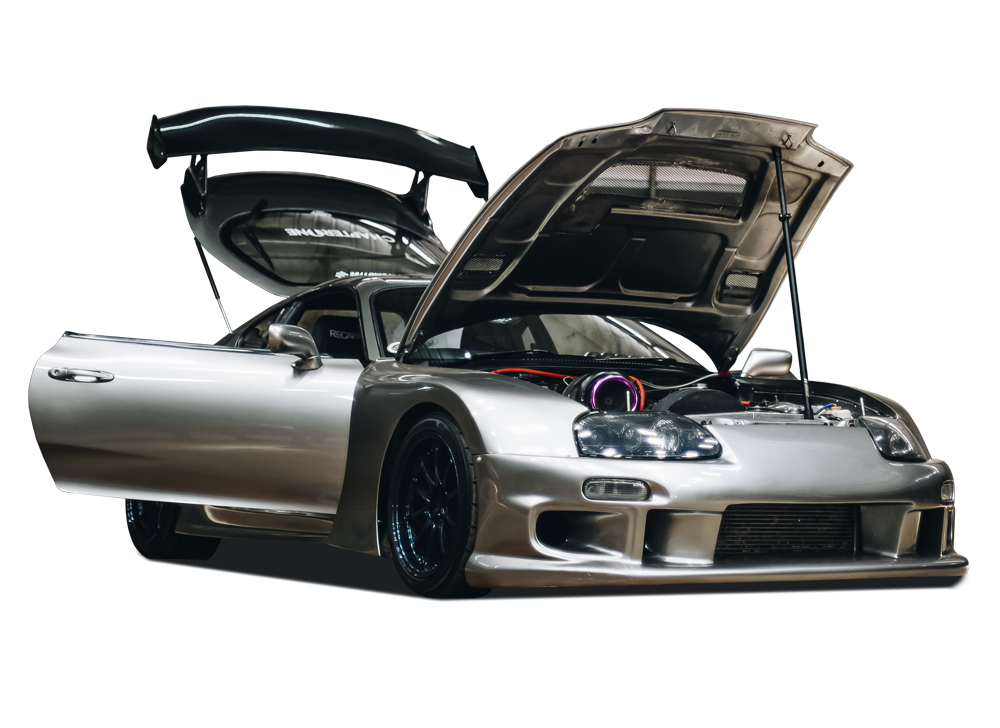 Why JPD Japan?
To make sure you are getting the best support and service when importing a car from Japan, you have to use the best exporter, we have experience since 2007 and have lots of happy and satisfied customers in may diffrent countries.
The main thing is the trust, you have to trust the company and the people behind that you are dealing with, this is very important to us, that you feel safe in the whole process.
It is important that the cars a getting checked by people who knows what they are doing, we have alot of know-how about the market and the cars, also we have mechanic experience and know what to check on the different car models, to make sure that the car is in the exact condition as you want.
We offer as a standard service,  about 50 good and detailed photos of your car and a personal video showing the car, before it leaves Japan.
Step 1:
Contact JPD Japan using the details on our Contact Us page. You can also click on "Car Auction" in the menu and register for free to see all the vehicles that are coming up for auction each week. When you've had a look through the search engine and have seen some vehicles you may be interested in purchasing, please feel free to contact us if you need further advice or information about what you've seen.
If you have found a car at a Japanese car dealer, we can help with that too. Send us a link to the car and we'll have a look and advice you accordingly.
You can look at dealer cars on these two pages.
www.carsensor.net
www.goo-net.com
Haven't found a specific vehicle yet?
We will ask you about your budget, and what you requirements are for the vehicle that you are looking for – we will advise and guide you to what you can expect for your budget, also can give you a quote, so you know what to expect including shipping from Japan to your country.
It's important that you check the rules and regulations that are in your country, for importing a car.
We can be helpful with the export part and the shipping, but the import part of the case, will need to be handled by you or an import agent in your country.
Step 2:
After an initial consultation with us and only when you are ready to move forward with the purchase of a vehicle, we require a 10% deposit of the planned budget or minimum deposit of 100,000 yen, in by wire transfer from your bank to our bank or by PayPal. This deposit is refundable** (minus bank or PayPal fees) for any reason before a vehicle has been purchased.
When we confirm receipt of your deposit, we will email you for your approval of any vehicles from upcoming auctions that match your specifications. We will supply you with continuous consultation and translation of auction condition reports, so as to get an informed description on each vehicle, thus letting you decide if you would like to make a bid or not on that day. You are also welcomed to search through and send over the lot numbers for us to translate. You may start off wishing to buy one model and whilst looking through the car auction system, you might see something that you like more.
**In some cases we can require to keep up to 50% of your deposit, depending on the amount of work that we have put in to the search for a vehicle, please contact us for more information if you are unsure about what can cause the reason, for you not to get a full refund of your deposit.
Step 3:
When you decide on a vehicle, and the amount you want to bid, then we need about 2 hours prior to auction time to prepare a bid.
We try wherever we can, to only bid on vehicles that we have inspected ourselves or by a trusted individual with the necessary experience. There might be vehicles at auction that are in remote parts of Japan where our staff are not present. We can still bid on these vehicles, but you will be notified beforehand that we will not be able to inspecting these personally, so bidding will be fully on your own risk as buyer.
We will provide feedback after each bid is placed, successful or not, via email, phone or other platforms that we have contact on.
Step 4:
When we informed you of a successful bid, we require the balance of payment paid into our account with 5 working days. Please scan and email us the bank receipt for the transfer in order to avoid the usual notification delays in the banking system.
Once the fund clears into our account, we'll send the confirmation of receipt of your payment. We will then have the export certificate made and make a booking on the earliest ship. Upon export we e-mail the shipping schedule, details and all the necessary documents including the Bill of Lading, Export Certificate, English Translation of Export Certificate, Bill of Sale/Invoice, and any other necessary certificates depending on the country of destination.
You can read more about shipping options under "shipping options".
Step 5:
You will be notified by the shipping company on the arrival of your vehicle. Pay the appropriate duty, taxes, customs clearance, and any other fees necessary to take possession of your vehicle. Please email us when you have your vehicle – We love to know that it has safely made it to you.
We will all the way in the process assist you the best we can in all aspects – please contact us if any questions pops-up before and after the vehicle is purchased.