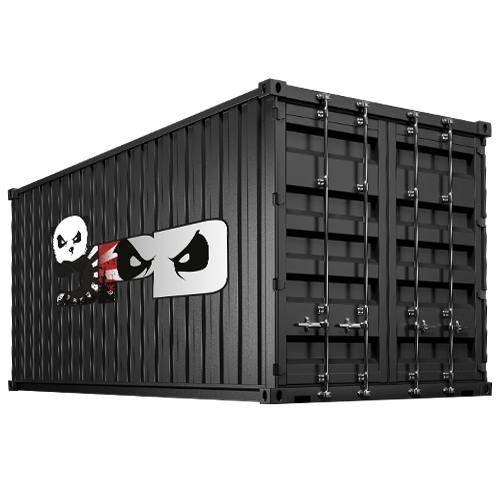 LCL Shipment list, will give you the status of LCL shipments, and witch ones are open and closed, and this will also give you all informations that we have – This list will be updated when we get updates.
SHIPMENT

STATUS

LCL #10
Destination: Denmark
Update: 2022-3/25
CLOSED FOR ORDERS
P/U: 1/26
Vessel: WIDE HOTEL /007S
ETD (Japan): 2022-2/15 -> Delayed to 2/17*
*Depatured from Japan on the 17.th
ETA (Denmark): 2022-4/6 -> 2022-4/8 -> 2022-4/13*
*Delayed
*Estimated arrival at JPD Japan Denmark
Transit Status: ARRIVED
LCL #11
Destination: Denmark
Update: 2022-6/24

CLOSED FOR ORDERS
P/U: May 2022 (Estimate) -> 2022-6/14
Vessel: BAY BRIDGE (3FCS5)
ETD (Japan): 2022-6/23 
ETA (Hamburg): 2022-8/1
ETA (Denmark): N/A
Transit Status: IN TRANSIT
LCL #12
Destination: Denmark
Update: 2022-6/24

OPEN FOR ORDERS
P/U: September 2022 (Estimate)
Vessel: N/A
ETD (Japan): N/A
ETA (Denmark): N/A
Transit Status: PENDING
Container shipping options
Containers/LCL are the most economic way to ship volume shipments.
We offer container shipments to everywhere worldwide, as long as there is a port calling container ships.
Packing and loading of containers are done by our own staff together.
We are do offer shared container shipements, only requirement is that there is a main reciver for the container on B/L. – or a normal LCL shipment, witch is calculated pr. cbm.
Q: What can be shipped by a container?
A: Basically everything can be shipping in container, parts, cars, motor bikes and so on.
Q: How long is the transit time for the container to reach its destination?
A: It really depends in the destination, but normally 3-6 weeks.
Q: How are shipping prices calculated for container shipments?
A: Shipping prices depends on destination – Please contact us for a quote.
Q: How does shared containers for Denmark work?
A: You can order parts online and choose Container as shipping option, and get the price for shipping and handling in Japan, and pay for shipping as normal air shipping.
Q: How often is there shared containers for Denmark?
A: We try to have about 2-4 containers for Denmark a year.
Q: How long is the shared containers for Denmark open for loading/ordering?
A: Normally it is open for about 3 month, but it really depends on the demand for shared container solution, some times the containers can be open for longer and shorter – but you can find all containers statuses below.
Also sea shipping by normal postal service is avaliable (Surface Sea)
This option is handled by Japan Post, and will be handed over to to the local postal company at the destination.
Surface Sea may be the cheapest option for single item shipments (but has a limit witch are same as EMS
Q: Whats the costs for this?
A: You will be able to calculate the shipping based when adding parts to your cart.
Air shipping options
Air shipping is the fastes option for delivery of goods from Japan.
We offers different options for air shipping, economy and express.
DHL Express
FedEx Economy (Suspended)
FedEx Express
EMS – Express Mail Service (Japan Post)
SAL – Economy Air Service (Japan Post) (Suspended)
FAQ
Q: Whats the costs for this?
A: You will be able to calculate the shipping when adding items to your cart.
Q: Whats the transittime for the difference shipping options
A: The transittime, depending in the destination, we try to be updated on the shipping information, that will be shown in the cart.
But if you are unsure, please contact us and we will inform you about the actual transittime estimate thats issued by the shipping company.
Please notice that JPD Japan can not be held responsible for any delays thats caused by things after it's lets JPD Japans warehouse.